As a graduate of The Guild for Structural Integration, Eric is grateful to have had the chance to study the original method of Dr. Ida P. Rolf with people who worked at her side for the last 15 years of her life. The method that she developed is a profoundly efficient way of creating lasting positive change in the body. Eric loves this work for the consistent and lasting improvements that it makes in the lives of his clients.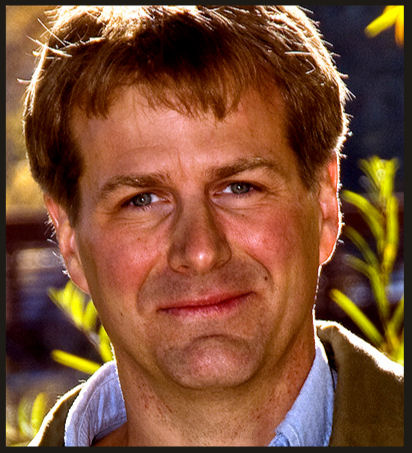 Originally from Pittsburgh, Pennsylvania, Eric came to Asheville in the Spring of 2010. After serving three years with the Army—in Germany and Colorado Springs—and graduating with a B.A. from Penn State University, he spent thirteen years enjoying the mountains of Southwest Colorado, and several years in New England studying yoga. Several factors influenced his decision to lay roots in the Blue Ridge Mountains—the culture, the friendly people, the beauty of the land, the mild climate, and proximity to family were amongst the top reasons.

Eric wore several hats over the years before discovering Rolfing and Yoga. He apprenticed and became a silversmith—creating and selling his own line of southwestern-style jewelry. He traveled the United States extensively doing sales work seasonally at colleges for a number of years while also teaching snow-boarding. He was co-creator and co-owner of a human-interest magazine published throughout the 1990's called Connections Magazine, he waited tables and tended bar at several fine restaurants, he crewed for a hot-air balloon company, and guided raft trips for a summer.
Eric was drawn to practice Structural Integration as a potent means to supporting holistic health—and as a compliment to his work teaching yoga and meditation. Eric has been practicing daily and teaching yoga and meditation for over a decade. With extensive studies in alignment-oriented yoga, he brings a depth of experiential knowledge of the body to his Structural Integration practice. He is currently in the final stages of an advanced teacher-certification process with internationally renowned yoga and meditation teacher Rod Stryker.
As the father of Ruby, born in January 2008, and husband of Laura, Eric currently enjoys lots of family time, easy bike-rides and walks in the woods, and time with his guitar.